Our Journey
At the dawn of creation, the skies ripped apart and celestial music flowed through, and Helios smiled.  
He knew exactly what to do and with Zeus' help, they made the first construct that made them both truly happy – Iced Tea Aesthetic Clothing. Since countless millennia, we were hiding, sleeping and were kept away from the world.
  But now it's time you share the pride of wearing aesthetic anime streetwear. Which is why we're here now, just for you.
Just kidding, we started in 2018 in Melbourne Australia, half drunk, but fully motivated to bring some of the most exciting, aesthetic and cool streetwear at an affordable price for all.
It's a long journey from a room, procrastinating for our university exams to managing anime streetwear and Japanese aesthetic apparel, but here we are! We started printing our own shirts with a terrible heat press, screwing everything up, burning our shirts and short circuiting the electricity for the neighbors house. We were really close to giving up. We kept trying, exploring, failing, learning, achieving, burning, short circuiting until eventually, we ran out of money and decided to stop.   But then we came back, and this time, we got it right!

And now, here we are! We have gone a very long way. Our team has grown, and things have never been the same! Combining insane artworks from talented, independent and young artists with premium quality garments is what we do. One of a kind - the aesthetic that never disappoints.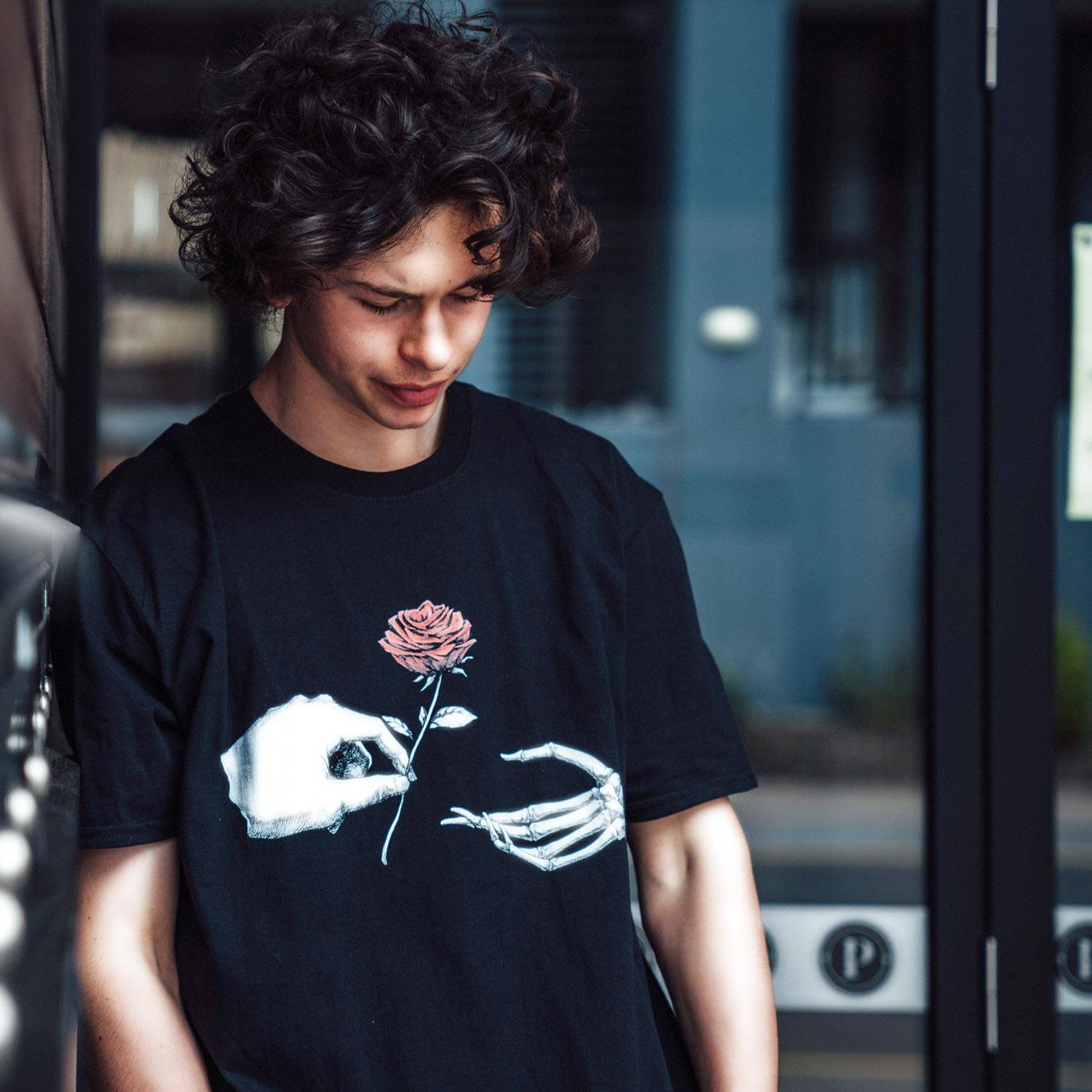 Big retail shops are too scared of certain designs, which include lewds, weapons, strong messages, etc. We aim to break that barrier because we aren't a huge capitalist company driven by greed, (yet) oh no. We are a group of young people who want to simply dress aesthetically and provide the same experience to others.   We care about YOU. We are Iced Tea Aesthetics.
Our shirts are designed in Australia and we have facilities worldwide that make sure you get your orders swiftly, and at an affordable rate. As of early 2019, we have grown from one person to an international team! Have a question or want to know more? Check our
FAQ Page
, or contact us! Contact us by email here:
info@icedtea-aesthetics.com Or through our social media channels
Facebook:
Here
Instagram:
Here